A month or so ago, I participated in a gift exchange with the girls on the What's Cooking? board on thenest.com. While I was searching for things to put in my gift box, I stopped at the Harry & David store nearby. While I was browsing, I had the opportunity to sample their Pepper and Onion relish mixed with cream cheese. It was so good, I knew I had to buy some. I sent one to my gift swap nestie and kept one for myself. I used half of the jar as a dip (mixed with cream cheese) and the other half in a recipe that was on the jar – Chicken Enchilada soup.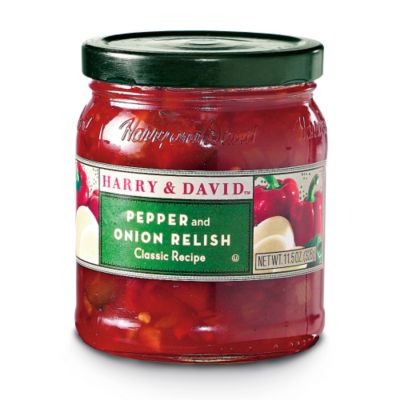 Now, it wasn't a super pretty soup, but it was quite delicious. The relish gave it a sweet finish. I think I used too much oil in the beginning since it was a bit oily, but otherwise, it was great. It was just enough for Scott and I to have for lunch with a serving for me for dinner too. I loved that this made such a small batch and it was VERY easy and quick.
Chicken Enchilada Soup
(From Harry & David)
1 tbsp. vegetable oil
1/4 cup chopped onion
1 clove garlic, minced
3/4 cup Harry & David pepper & onion relish  
1 1/2 cups chicken stock
1/2 cup cream
salt to taste
3/4 cup monterey jack cheese, grated
1 cup chopped cooked chicken (optional)
Directions:
1. Heat oil over medium high heat and saute onion and garlic.
2. Add relish and chicken broth and cook with pot covered for 15 minutes over low heat.
3. Add cream, salt and chicken and simmer another 8 to 10 minutes over low heat.
4. Stir in cheese and serve hot.